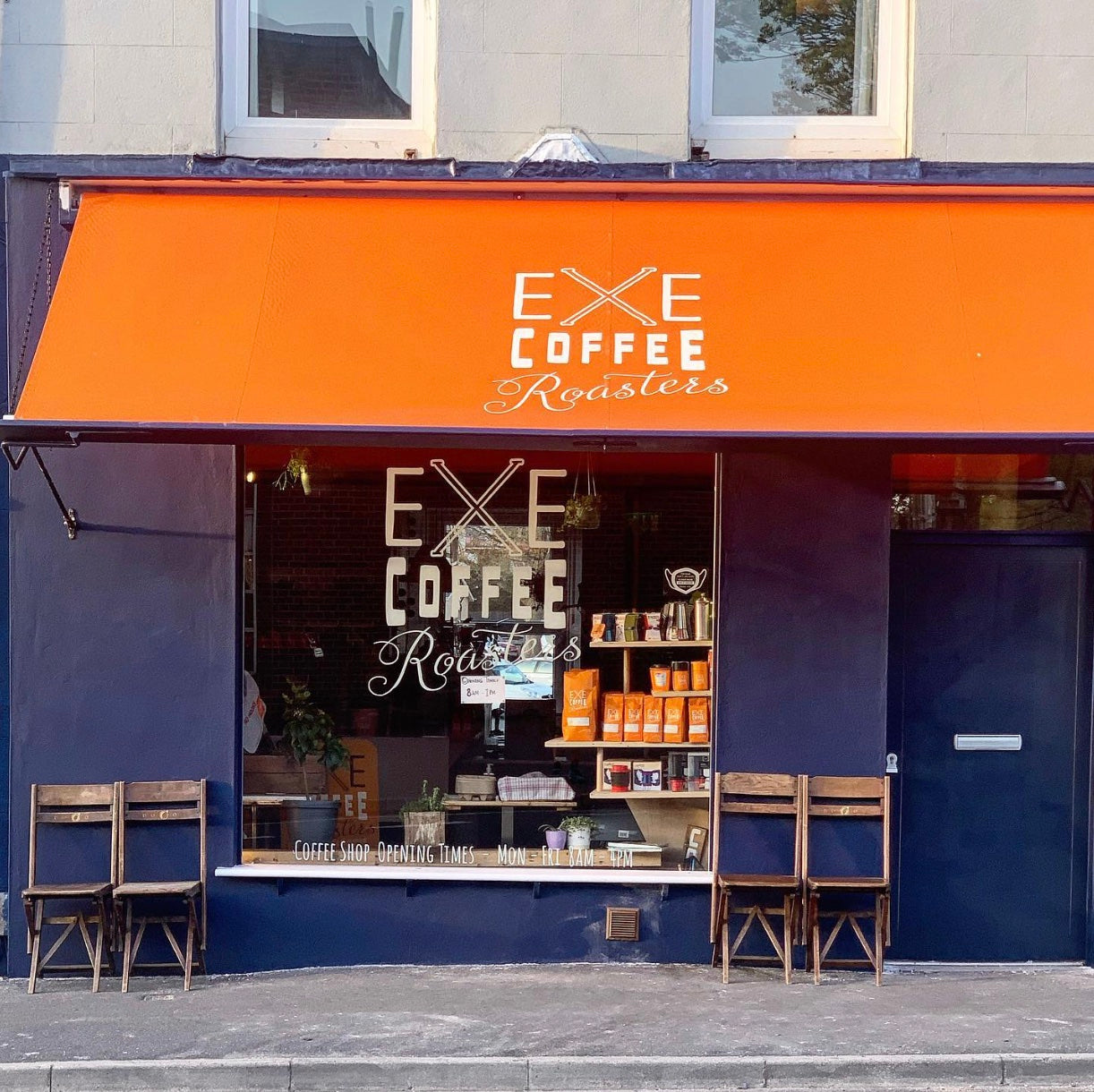 Established in 2004, we started out serving premium speciality coffee to the good people of Devon at nearby festivals, markets and events. A firm favourite with the locals, we later settled into our first bricks and mortar premises, complete with a welcoming coffee shop and the DIY beginnings of our very own roastery.

Today, we think it's fair to say things look a little different. Our thriving coffee shop can still be found nestled in the Exeter community, but we now roast up to half a tonne of coffee a week, keeping businesses across the South West supplied with freshly roasted beans.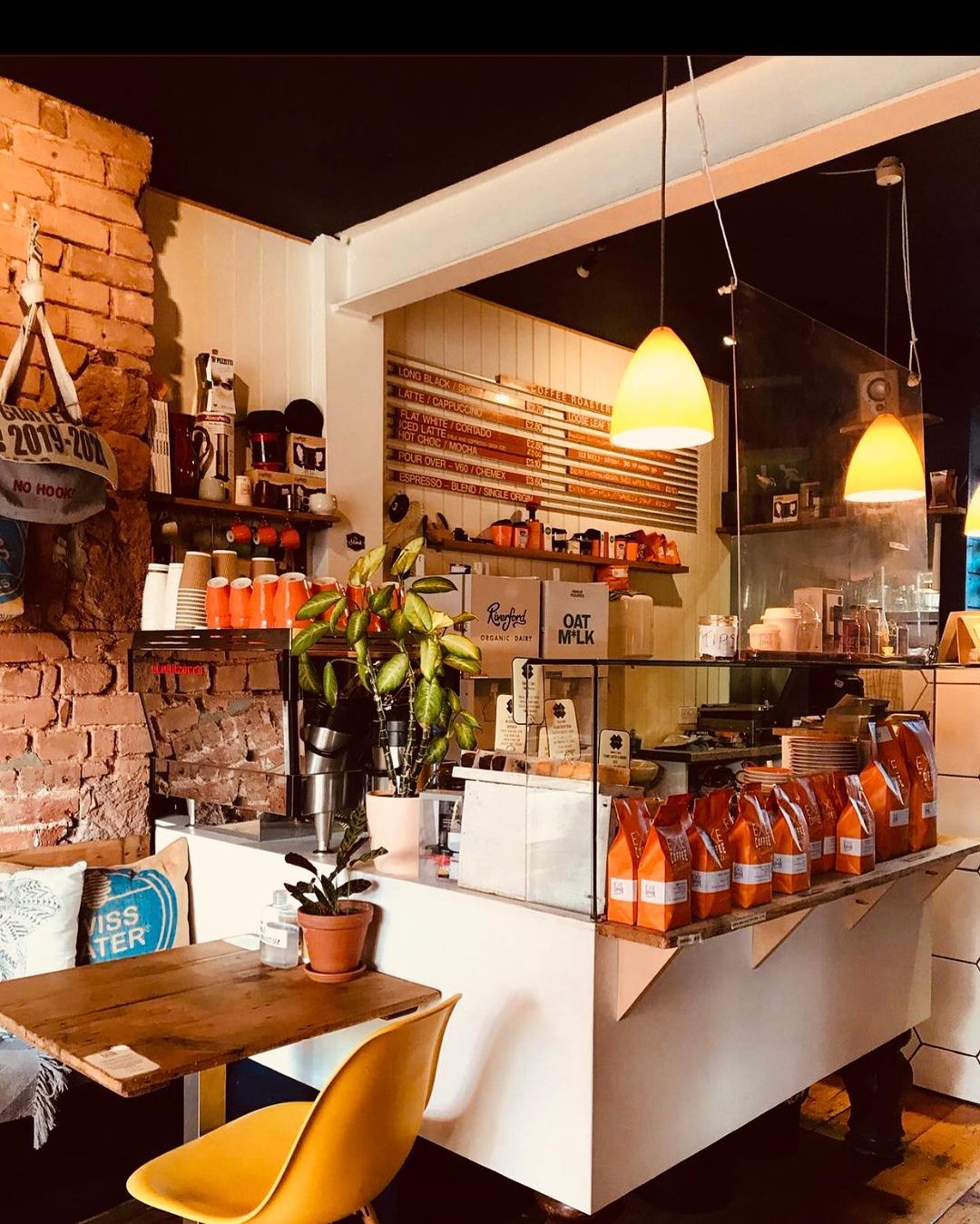 We've also been chosen as the 'Best Coffee in Exeter' by BBC Good Food, an accolade we could only dream of in those early years. No matter how far we go, we'll never lose sight of our focus to always supply consistently great coffee, fresh from our roaster. We're proud of our reputation, built organically and maintained sustainably, and our loyal following of customers who go out of their way to seek out our service.
Inside Exe Coffee
Our Exeter HQ is home to our growing team of coffee obsessives, united by an ambition to continually educate ourselves, our customers and each other on our craft.

Downstairs you'll find Molly, our talented Roaster extraordinaire who manages the business day-to-day with the help of Olive, our Roastery Assistant. Together they're responsible for the alchemy that ensures every batch of beans hits just right.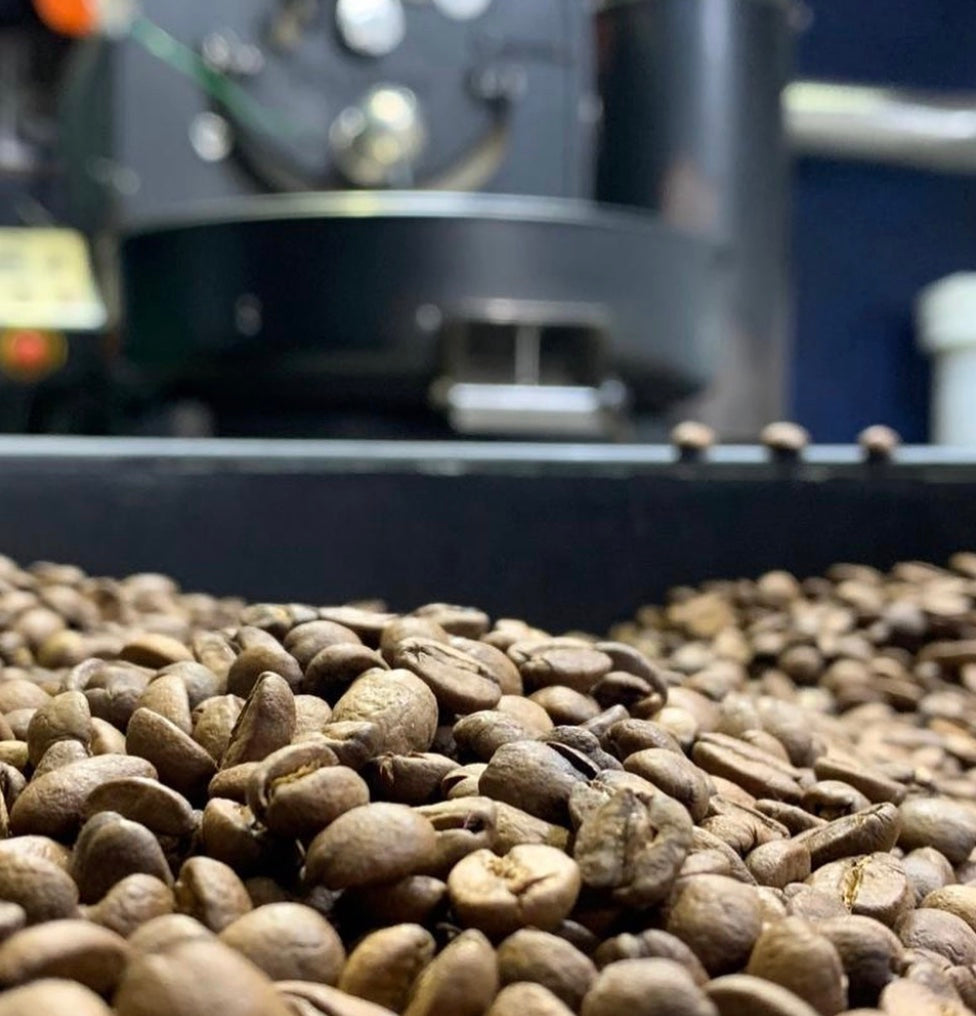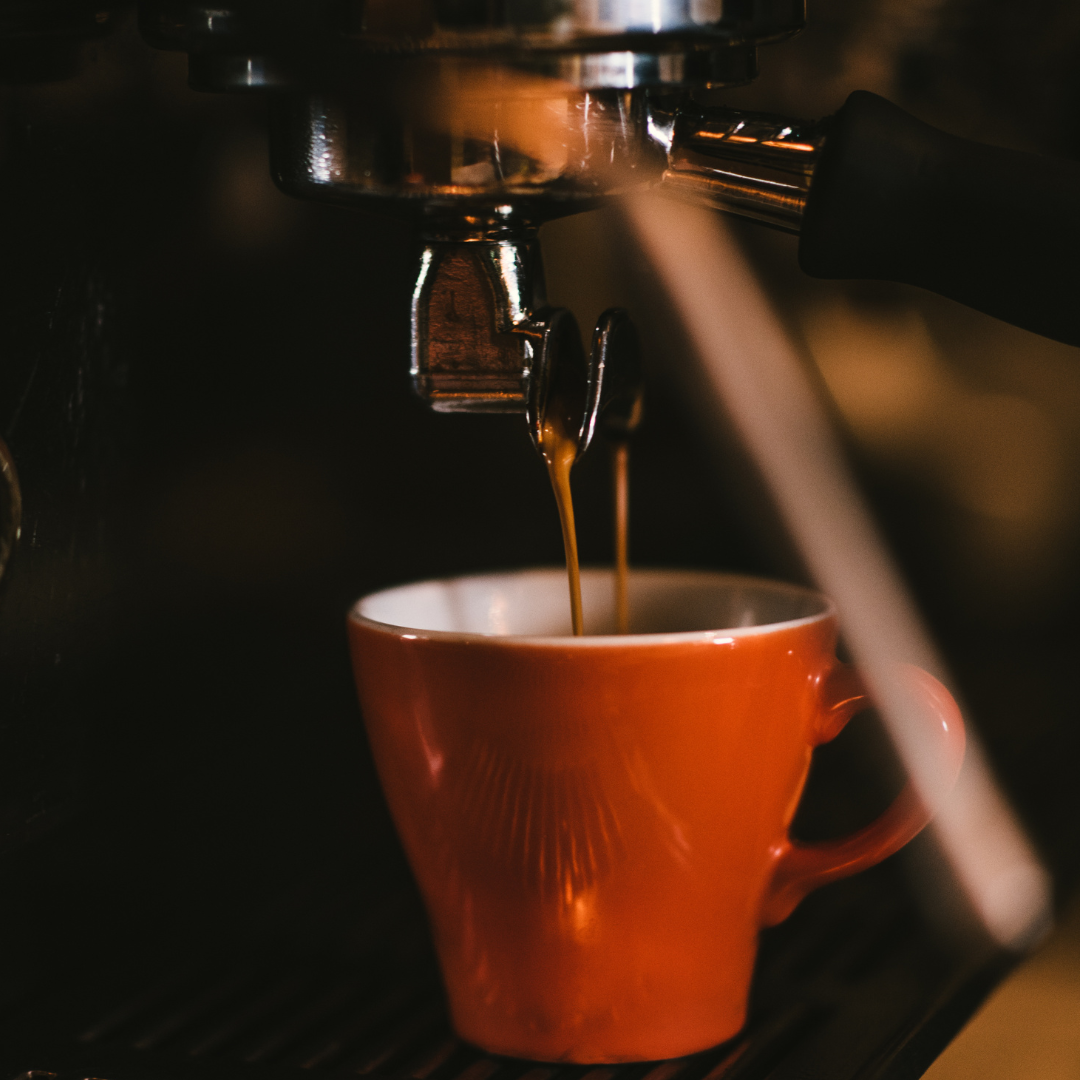 Ready to welcome you into our coffee shop upstairs are our baristas Tim and Tom, a duo whose dedication to their caffeinated craftsmanship means they're always ready to steam, froth and pour the perfect cup.
Our Coffee
We're well known for our signature Neighbourhood Blend, and continue to perfect it with every roast. Loved by many for its smooth, rich notes of cocoa and raisin, it's versatile enough to please both discerning and rookie coffee drinkers alike.

You can also expect four or five single origin offerings from us at any time, often from small-batch producers where only a handful of sacks are processed and always something from Guatemala, Brazil and Ethiopia.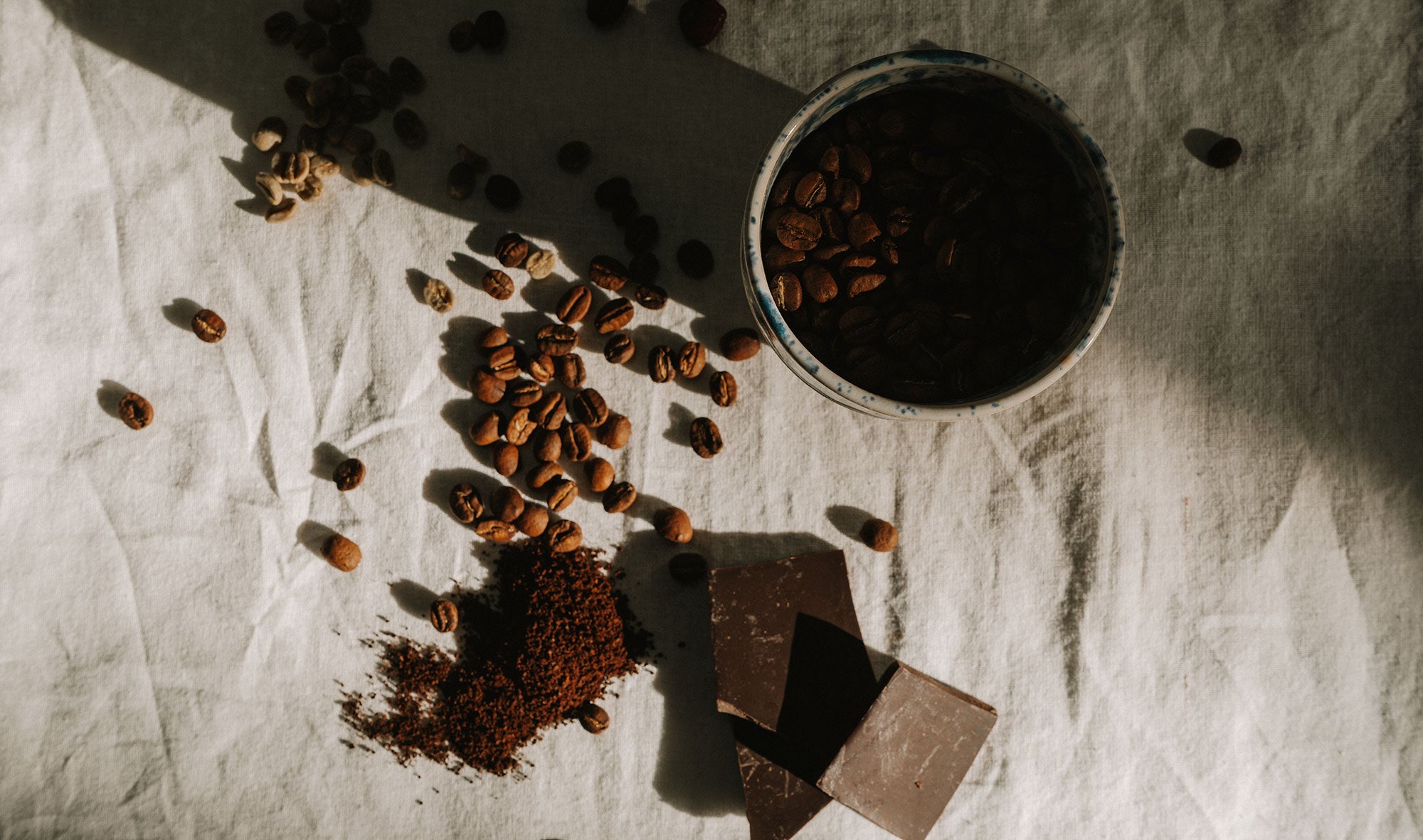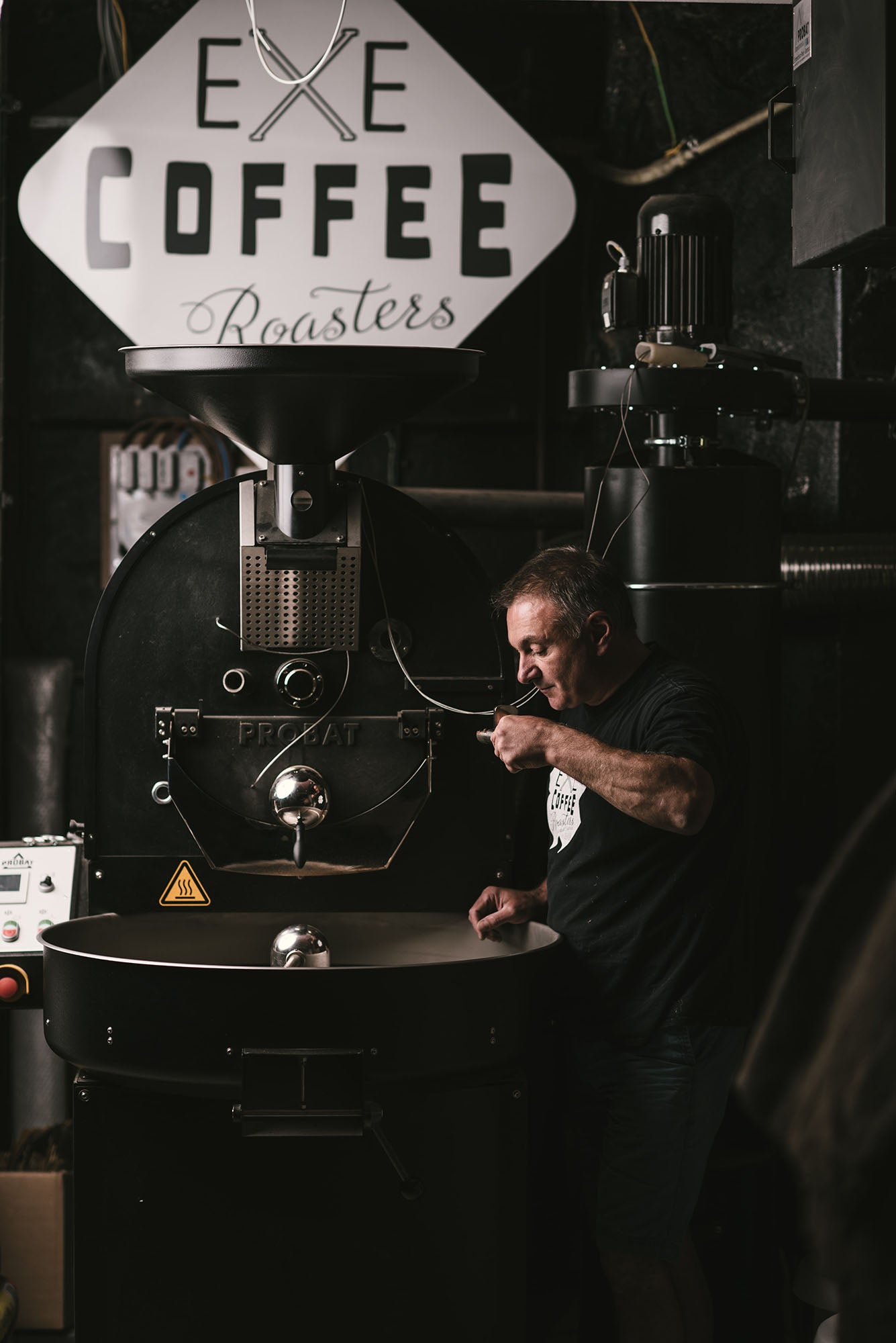 Quality checking is an all-hands-on-deck kind of event at EXE Coffee Roasters. As a team we sample two to three new coffees a week during our cuppings, modifying the roasting process along the way in our continual quest to find the optimal flavour (or two, or three).
Our Impact: Sustainability
Running a sustainable business is a non-negotiable for us, and we're continually looking for ways we can do more.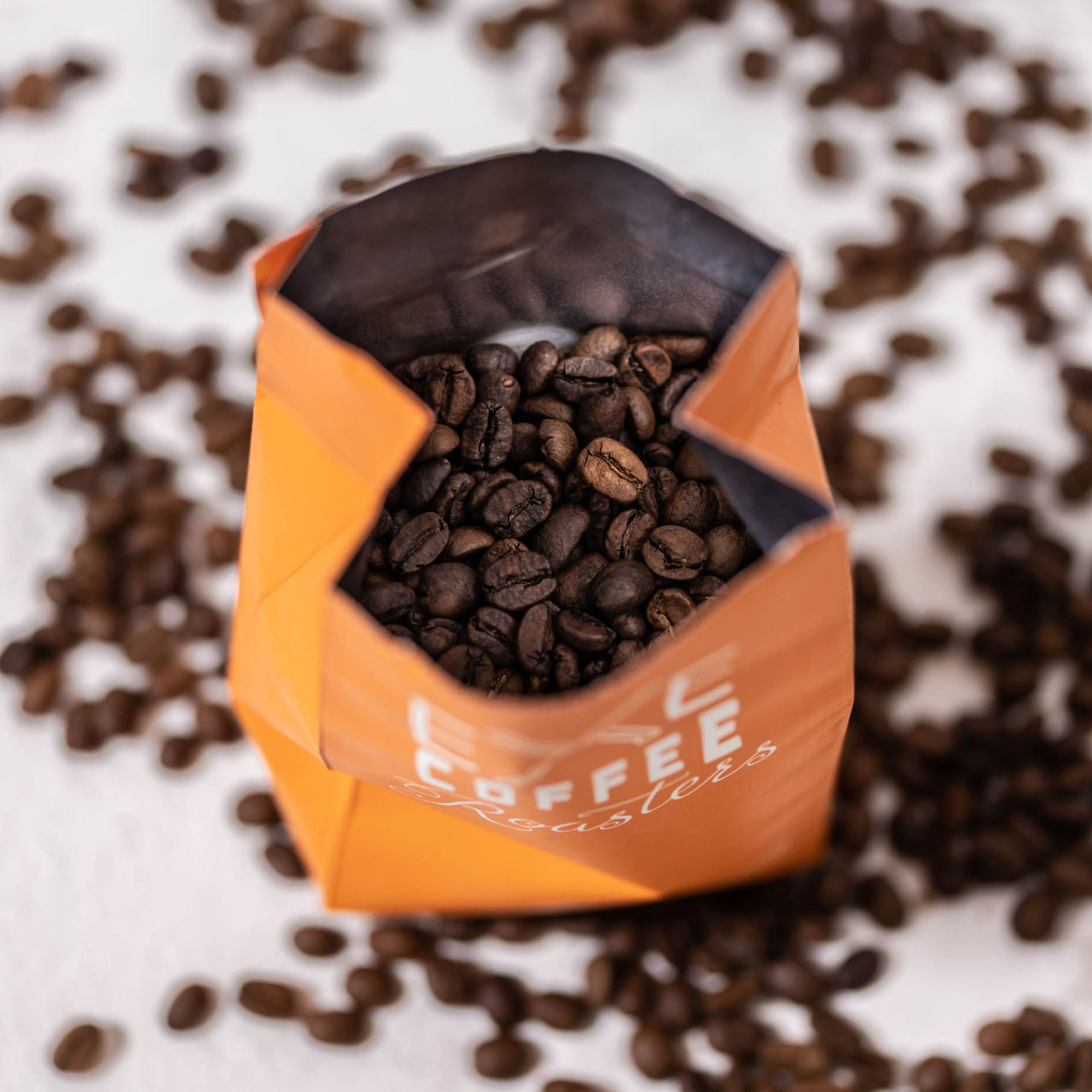 Number one on our hit list is single-use plastics, and our zero-tolerance policy means we recycle or reuse every scrap that comes through our doors. Our plastic sacks are repurposed as bin liners, our planet friendly packaging re-filled in-store, and our wholesale coffee is delivered in reusable tubs that are hand washed on site between uses.

But it's not just the plastic waste that's given a new lease of life. Spent coffee granules are used in a multitude of ways, such as for hair and beauty products, by a local craft chocolatier, or by local gardeners who take what they need for fertiliser. Even our characterful hessian coffee sacks go onto make brightly coloured bags for life, upholstery and one-of-a-kind homewares.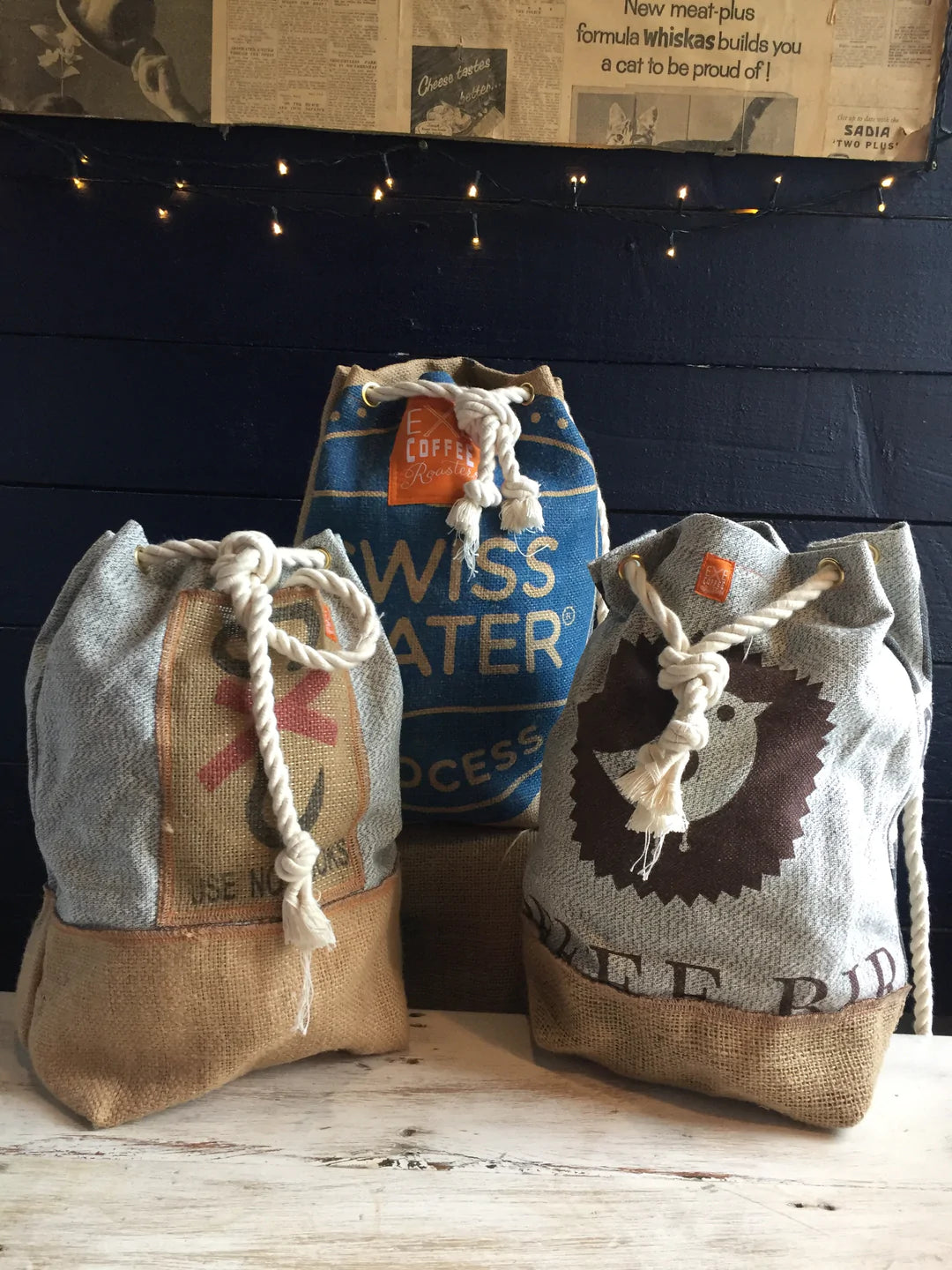 Ethical Practices
From soil to cup, we make it our business to know every journey our coffee makes.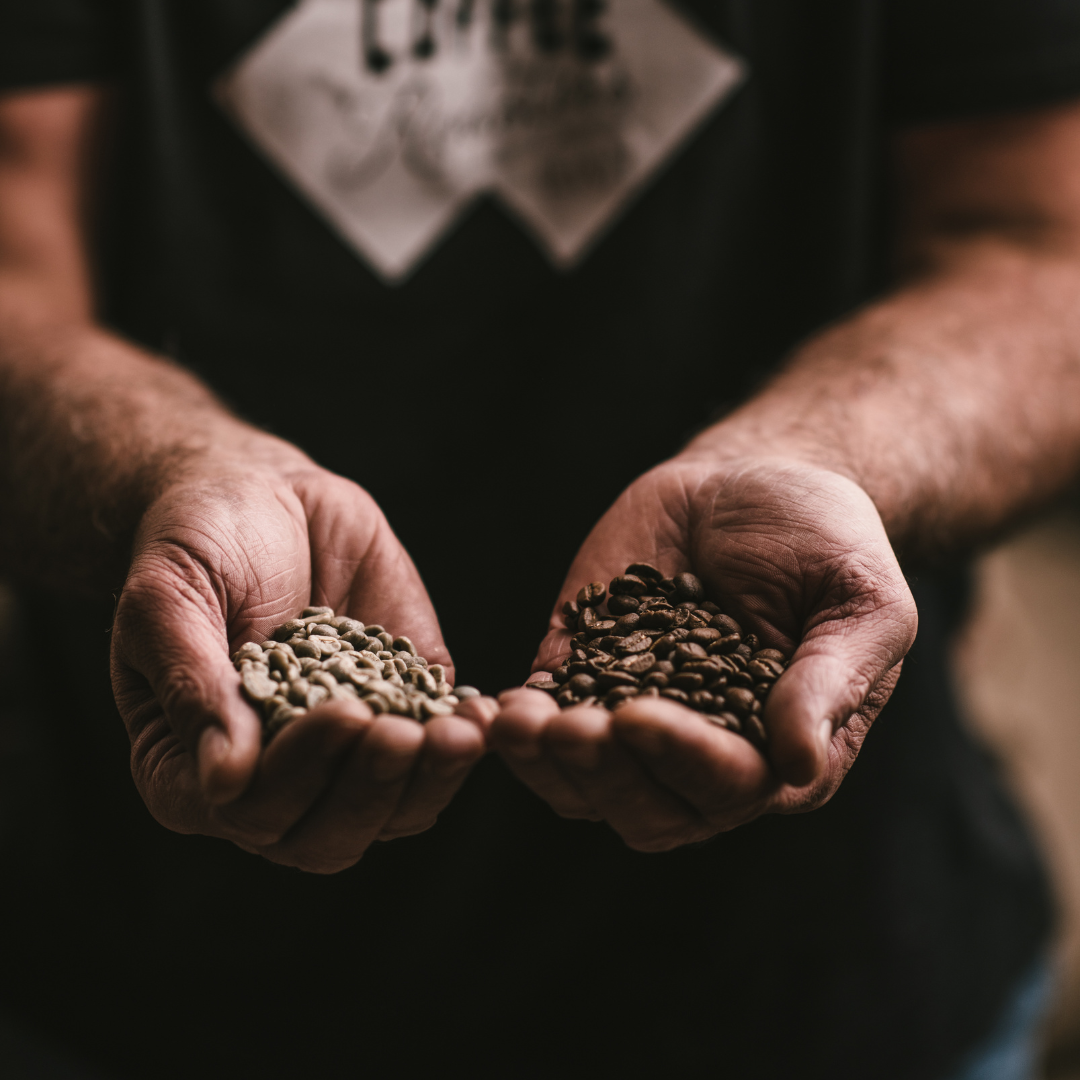 From the hands that pick the fruit to the way it's washed and dried, how it travels and finally the process itgoes through in our roastery, we leave no bean unturned. To do this we work on the ground with skilled green bean importers, choosing to only work with those we know to be experts in ethical sourcing.

We've also forged strong connections directly with growers, and it's been our privilege to visit many in person over the years. This has allowed us to see first-hand the impact our industry has on local farming communities, and how our choices have the potential to affect lives in all corners of the world. Take a look at our full list of green bean suppliers to find out more about where our coffee comes from.